"I know what constant pain and the frustration of not being able to do the things that bring you joy because of it is like. I know how pain and despair can quickly take over your life because I've been there too. There is hope."
My Story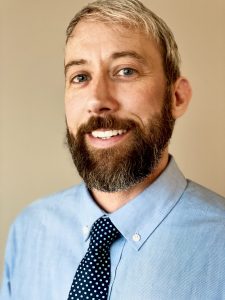 Prior to seeking a career in healthcare, I earned a BA in journalism and worked as a reporter for newspapers and magazines across the country. After many years of constant computer use, I developed wrist bone pain and mobility issues similar to carpal tunnel syndrome. I opted for surgery, which unfortunately worsened my pain and further limited movement in my hand. Following surgery, I started seeing an acupuncturist regularly as a last resort—not knowing if I would ever regain full use of my hand.
After facing what I thought would be a lifetime of pain, I gradually regained movement and dexterity in my hand. I continued the treatments weekly and left any skepticism I had about acupuncture behind. I practiced writing every day and could clearly see in my journal that progress was happening. After only three months, I had full function of my hand, no pain, and I could write legibly again!
Having experienced results firsthand, the power of this ancient healing art fascinated me. I read as much as I could about it and, after 10 years in journalism, I pursued a Master's Degree in Acupuncture and Oriental Medicine in 2007.
I've dedicated my life to helping others heal their pain and embrace life ever since. I feel so blessed to help others through this incredible medicine—all while using the hand I thought would never work again.
Educational Foundation
I graduated in 2010 with my Master's Degree in Acupuncture and Oriental Medicine and Bachelor's of Health Sciences from the Atlantic Institute of Oriental Medicine in Fort Lauderdale, Florida. My academic and clinical education included a solid foundation in the theories and practices of Traditional Chinese Medicine, which was well balanced with education in medical acupuncture, health sciences, and the western understanding of the human body.
In addition to extensive study in Traditional Chinese Medicine, I am trained in Reiki, BodyTalk, and studied with a shaman in Peru to learn how to tap in and assist patients in releasing emotional and spiritual blockages that often accompany serious medical conditions.
I am happy to offer a unique form of acupuncture to the North Coast, called Korean Hand Therapy (KHT). I have also recently completed the requirements to be a Certified Provider of Hospice and Palliative Care Acupuncture (CPHPCA) and do home visits for this work in Clatsop County.
What to Expect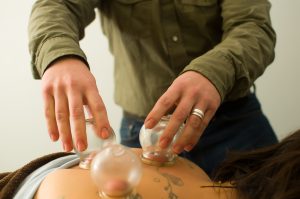 I specialize in pain management and I use many different techniques to stimulate the body's own ability to heal. Just as every one of us is different, the modality that elicits the best response for each patient is also different. I take time to assess each patient and work together to find the best treatment path. That may look like many needles at the area of pain, or just a few near the hands, feet, and ears.
Some patients do well with no needles at all, using acupressure, cupping, moxibustion, and/or a style of medical massage called Tuina. I coach my patients on what to do at home between treatments to continue to stimulate the body's healing response. That might be exercises, stretches, self-massage with various liniments, or taking herbs. Whatever treatment strategy we take, I will communicate with you at length about what we are doing and why and check-in with you throughout the treatment to make sure you are comfortable.
I know how pain and illness (yours and others in your life) can affect your outlook on life, and I have advanced training in mental/emotional health and using acupuncture and other techniques to help move into a more positive, connected energetic space.
If you are considering trying something different for your specific health concern, I look forward to working with you to see what these ancient healing modalities can do for you.
Experience
BS in Health Science and Master's in Oriental Medicine, Atlantic Institute of Oriental Medicine, 2010
Reiki Master Practitioner, Usui Shiki Ryoho, 2007-2013
Advanced Training, International BodyTalk Association, 2010-2011
Advanced Training, Accunect, 2011-2014
Certified Accunect Selfcare Instructor, Future Medicine Today, 2013
Guest Speaker, St. Joesph's Medical Hospital, Denver Health Hospital, 2016
Certified Providers of Hospice and Palliative Care Acupuncture (CPHPCA), 2021-
---
Todd is currently in-network with most insurance companies, and also accepts MVAs, PIPs and worker's compensation claims.
/?php // If comments are open or we have at least one comment, load up the comment template //if ( comments_open() || '0' != get_comments_number() ) : // comments_template(); //endif; //?>