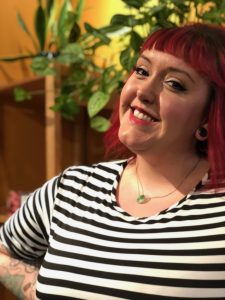 Happy four years of skin care at Watershed Wellness to me!
March 2019 marks four years of holistic skin care services at Watershed Wellness PDX.  Over my career, though, I'm 13 years into doing facials and I still love every minute of it. Despite my intense love for the work I do, and the Portland community, I've been feeling like I need a change of scenery! It's always good to shake things up a bit, to continue to feed the creativity that lies at the heart of what I love to do.
I've decided to come out to Watershed Wellness Astoria for a pop-up skin care event!
"Pop-up event", "guest appearance"……whatever you'll call it, I'm venturing out to the coast for a day in April to offer my skin care services to the Astoria community. You can book appointments at the clinic or online.  Further, if people turn out to be very interested, this could turn into a more permanent Astoria skin care program for WW. Fun!
Skin care at Watershed Wellness is a "no frills, no fuss, no fancy spa culture" approach to facials.
Facials have commonly been associated with fancy spas and salons, or have only been available to people with plenty of expendable income who can afford $175+ for one facial treatment. While that's a nice treat, I've made it my mission to bring affordable skin care to everyone who needs it. It'll be a relaxing treatment for sure (stress is one of the leading causes of health problems, and we work hard to reduce that at WW), but it's a facial with a purpose.
What is a "facial", exactly?
A facial is typically a 60 or 90 minute service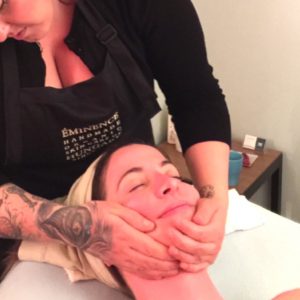 involving many elements. First, I'll wash your face with green tea and a face wash for your skin type. To follow that, I'll scrub the dead skin from your face with either a physical or a plant-based chemical exfoliant. Then, comes a series of potent vitamin-infused potions, facial masks, and detoxifying/firming facial and upper body massage designed to leave your skin looking beautiful and feeling healthy. Lips and eyes are always treated to a lip balm and an eye cream. SPF is a necessity, unless you're an evening appointment and then I'll send you home wearing a reparative night cream instead.
If you'd like to learn more about the basics of my facials and my approach to skincare, listen to this episode of the Watershed Wellness podcast!
I've had a facial before. What's unique about your facials?
My facials include follow up via email, Eminence organic skin care product samples, and every facial is tailored to what's going on with you currently. No cookie-cutter treatments to suit the general population. On-going product recommendations and as much information I can possibly give you about your skin, is always a key component of my practice. No question you can ask me is "dumb" or "too obvious".
What types of products do you work with?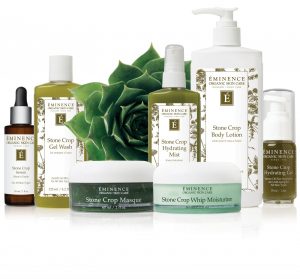 I work with a skin care line called Eminence Organic Skin Care from Hungary, and it's plant-based, small batch, and incredibly effective. The price point could be considered a little pricey ($40 for face wash, $60 for masks/serums, etc) but it lasts 2x as long as any drugstore product. It's incredibly concentrated and the whole line is basically a huge fruit and salad buffet for your skin. It's especially effective at treating environmental damage and aging concerns.
What if I don't have any major skin concerns? Why should I get a facial?
Your skin might be good now, but imagine if you could stop the clock on your skin (so to speak). Creating good skin habits now, ensures that you'll have healthy, functional skin for years to come. Also, everyone could benefit from detoxifying facial massage. Do you enjoy a few glasses of wine a week? I can decrease some of the fluid retention/bloating in your face, simply by giving you a facial!
Ready to go? So am I. I don't need much of an excuse to leave Portland for the coast, to be honest. I'm looking forward to uncovering your best, most healthy skin and contributing to your Astoria skin care options!
UPDATE: Because of the huge popularity of this event, we will most certainly be bringing Amanda back for more events. If you're interested in hearing more and getting the first notifications of her availability, just sign up for the interest list. You can unsubscribe at any time.
/?php // If comments are open or we have at least one comment, load up the comment template //if ( comments_open() || '0' != get_comments_number() ) : // comments_template(); //endif; //?>