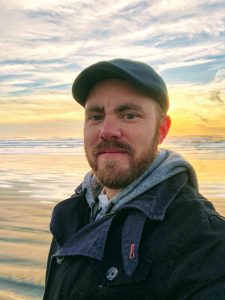 Note: Eric is currently only taking new patients that are direct referrals or limited patients on Triwest / VA benefits.
I have skill and interest in helping people resolve the kinds of chronic, debilitating conditions that they cannot seem to find help for anywhere.
Digestive problem that just won't go away? Menstrual problems that make every month a living hell? Auto-immune condition with no solid diagnosis? Endless series of colds, flus and allergy attacks that leave you winded and feeling broken? I have experience with helping people in these situations and many more to find lasting health and a better orientation towards their bodies and the healing process using Chinese medicine.
While I do practice acupuncture, my primary focus is on Chinese herbs, and my practice is increasingly oriented towards this work. Herbs and acupuncture are excellent companions. Herbs are a little like getting an internal acupuncture treatment daily – they treat you over a longer period of time and in a gentle, gradual way. Acupuncture is a bit more direct, almost a "bigger dose" of the qi movement or whatever it is we are trying to accomplish, so it can really help things on their way. Both are wonderful!
Know that I do offer "herbs only" practice, which is great for people that have a fear of needles or who are receiving acupuncture care from another practitioner without herbs expertise. To learn more about the differences between appointments that include acupuncture and those that don't, you can call the front desk to discuss at 503-974-0914.
In Chinese herbalism, I follow a methodology that sticks as close to the Han and pre-Han dynasty classical texts of Chinese medicine as possible. These texts articulated a method for treating human disease that is timeless. While the environments we live in have changed quite a bit since 200BCE, the human body continues to manifest reactions in similar ways as it always has – further – the treatment philosophies laid down by the ancient Chinese simply WORK, no matter the time and place. I continue to study for hundreds of hours every year, mostly through the Institute of Classics of East Asian Medicine and Classicalchinesemedicine.org.
I also see it as part of my job to discuss with you what's going on in your life.
Truly holistic medicine embraces all features of a person. I'm not a counselor, of course, and I certainly don't pry where I'm not wanted. However, often during the therapeutic relationship, issues of life, vision, hope, personal organization and occupation come up. I'm there for you as a non-judgmental ear, ready to connect you with resources, brainstorm strategies, or simply listen. While this is a rarely discussed part of Chinese medicine, I believe it is an important one.
Something a little personal?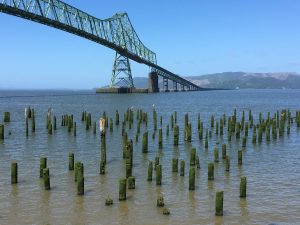 I live in Astoria, in Uniontown, and have since 2016 with my wife, Amanda Barp. We came from Portland, where we lived for 10 years, and I've been in Oregon since 1995, when I moved from Idaho. I have a daughter who is in her twenties and studying conventional medicine with designs on being a surgeon. We hope to figure out some ways to work together in the future!
I also love Philosophy, history, the flora and fauna of the Pacific Northwest, hiking and walking (you'll see me walking all over town) and all kinds of music. I'm a true animal lover and we currently have two cats in our house (one never talks about "owning cats.") If you like, you can see the world through my eyes on my personal Instagram account.
---
Education & Training
Dual BS degrees from OSU / Biology & Philosophy
MA work at OSU / Applied Ethics
MSOM at National College of Natural Medicine, with Honors
Board certified in Acupuncture from NCCAOM
Diplomate in Canonical Chinese Medicine from ICEAM
Herbal discipleship & clinical training from Heiner Fruehauf, PhD
Ongoing Canonical Chinese Herbal training from ICEAM including advanced seminars and SHL Lines Retreat
Professional Activities
---
Eric is currently in-network with most insurance companies, and also accepts MVAs, PIPs and worker's compensation claims.
NOTE : Not all insurance companies cover herbs-only practice if that is your preference. Please talk to us about your insurance benefits so we can make sure things are squared away before you come in.
/?php // If comments are open or we have at least one comment, load up the comment template //if ( comments_open() || '0' != get_comments_number() ) : // comments_template(); //endif; //?>