This article is part of a series that looks at some seasonal themes in classical Chinese medicine. In particular, we are looking at the season's associations with the five phase elements and how those can help us understand and take care of our bodies. You can read about spring, summer, fall and winter. Read below to learn about LATE SUMMER!
"It's August, there's always more to eat", my dad announced as he came in from his garden with an armful of green beans, tomatoes, ears of corn, and cucumbers. I was at my parents' home in Ellensburg, Washington for a few days to help my mom recover from knee surgery.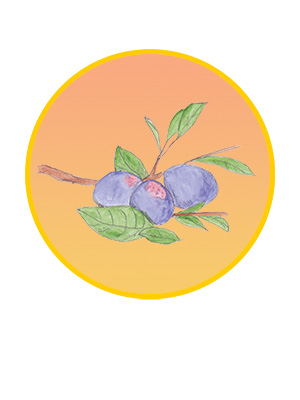 Usually I don't make it over to their home in August, so I was getting a rare treat of the bounty of my dad's garden.
My dad grew up farming, and though he eventually became an accountant, you can't take the farm out of him. All my life he's had a huge garden, now over a thousand square feet in size and a little orchard as well. Basically a small scale farm. This time of year he and my mom are busily canning green beans, pickles, and jams of multiple varieties, drying prunes, and freezing what can't be canned or dried. And of course, eating as much of this delicious, fresh bounty as possible.
I was happy to help with the eating.
In the Chinese five phase element philosophy, late summer corresponds to the Earth.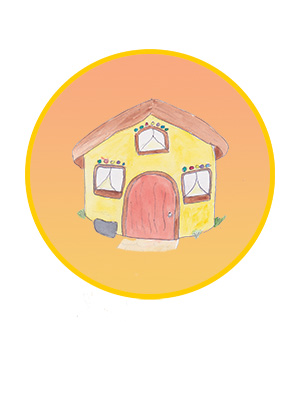 Earth is all about nourishment, the abundance of nature at this time of year that generously gives us almost more than we can handle. It is the nurturing love of a good parent that provides for their child's needs. It is about home and comfort, being grounded and supported in the place that you live.
It's about the inner peace of knowing that Earth will provide for you, that you will have enough to eat and a good home, that your basic needs are taken care of so that you can have the energy to live a good life. Earth is also about hard work. When the fruits and vegetables of the garden come in, it is time to harvest. The Earth has its own timeline, and if you can't keep up, this abundance of food will rot and become compost.
The Physical and Mental/Emotional Aspects of the Earth Element
Earth is a very physical element, and Chinese medicine theory indicates that it governs most of the digestive system. It governs how you take in food, process it into forms that your body can use, and then distribute that nourishment throughout the body. In this way, it acts like a good parent making sure all of the children are fed. When your Earth element is healthy, you have good energy and solid muscle mass. Emotionally, you have a sense of security.
When they have more than they need they are generous with others, like a parent, but they don't give at the expense of their own well-being.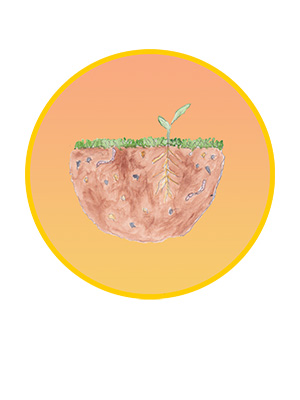 When a person's Earth element is unhealthy, a person's digestive system often doesn't function well and they may have bloating, reflux, or an overproduction of mucus. They may be eating good food but the body isn't able to properly make energy from it, so they are often fatigued. Emotionally, if the Earth element is impaired, a person may become needy or worried, because it feels like they don't have enough.
Or they may become so used to not having enough that they can become hardened, and no longer can receive nurturing from others. The parenting aspect of the Earth element may go to extremes and they may become overbearing and controlling of others or may become self-sacrificing to the detriment of their own health.
Mentally the Earth element governs digestion of ideas
This includes being able to take in information, break it into usable chunks, remember it and use that digested information to think clearly and create new ideas. Rumination is a word that I use to refer to both physical digestion and mental digestion – it applies perfectly to the function of the Earth element. A healthy Earth element is essential to being able to learn.
When the Earth element is out of balance then you may begin to overthink and worry, just going over the same thoughts and not getting anywhere. Or you may have brain fog and difficulty thinking at all. You may find it difficult to take in new information. It's easy to get confused and stuck if your Earth element isn't healthy.
There are two acupuncture meridians or organ networks in the body that belong to the fire element, these are the Stomach and the Spleen.
I will start with the Stomach organ system.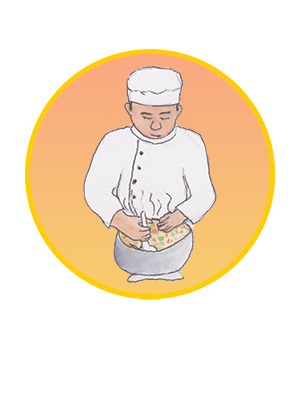 The Stomach is in charge of rotting and ripening the food that that you eat, but this doesn't mean that it's a bowl that food merely sits in as it decomposes. It can be thought of as the master chef, taking in food and cooking it, processing it, breaking it down into usable, nutritious pieces of energy (nutritive qi) and blood so that all of the nourishment and abundance from Mother Earth can be taken in and really feed us. All of the nutritive qi and blood that the Stomach has prepared then goes out to feed all of the other organs and tissues of the body.
Stomach imbalance can cause a range of issues, but the most common include malnutrition. Even if you are eating good food in appropriate amounts, the body can't properly use it in this situation. You can also experience nausea and vomiting, where food doesn't stay down and move through the body but goes back up instead.
In the mental/emotional sphere you might experience difficulty with processing information that has been communicated to you. There can be a lot of worry and anxiety – rumination – in a Stomach imbalance.
Now, I will consider the spleen organ system.
The Spleen is in charge of transportation and distribution. This is the network that takes the nutritive qi and blood that the Stomach has prepared and delivers it to all the organs, tissues and cells of the body. The Spleen is much like a network of delivery trucks. The organs and tissues can't go out and pick up the nutrition that they need on their own.
Think about the experience so many of us had during the pandemic. We relied on UPS, the postal system and folks delivering food from grocery stores and restaurants in order to get what we needed for daily life. In a similar way, human health relies on the complex delivery system of the Spleen network. It makes sure that all parts of the body, all the organs, the muscles, the limbs, have the nourishment that they need.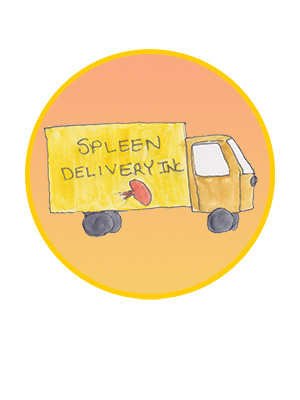 If the Spleen is not healthy and unable to do its work, then nutrition doesn't always get all the way out to all parts of our bodies.
In a spleen deficiency, you might experience cold hands and feet, weakness in your muscles or persistent fatigue. Many symptoms of Spleen trouble emerge when the normal transportation and transformation movement stops. Everything gets thick, slow and sticky.
This can result in build up of mucus in the head, chest, or intestines. You might have decreased lymphatic movement, or pooling of blood or fluids in the extremities – resulting in varicosities or edema. In people with uteruses this might show up as menstrual irregularities including blood clots, or lack of periods or painful periods.
In the mental and emotional sphere, if the Spleen is unhealthy then mental and emotional movement is impaired. It is difficult to move information from our memory stores into our conscious mind. Movement in general becomes difficult and you may become mentally lethargic and slow. It can become difficult to move forward toward goals, or come up with new ideas. You can find yourself stuck in the same old thought patterns, worries and insecurities.
How to support a healthy Earth element
Eat to be Nurtured: Eat foods that you love, and eat them mindfully, really enjoying the flavor, appreciating where they came from and how they are nourishing you.
Nurture Your Microbiome: Eat fruits and vegetables that are in season, try to eat as many colors of the rainbow that you can each day, and try for 4-6 servings per day (a serving is generally 1/2 cup cooked or 1 cup uncooked). This nourishes you and it nourishes your intestinal microbiome, feeding the whole world of beneficial bacteria that live inside you. In turn those beneficial bacteria help your digestive system, your immune system and your nervous system stay healthy. 
Take Care of Yourself: Be generous with your love and caretaking, but if you start to feel burnt out or overstretched, know that it's okay to take time to rest and take care of yourself. You can't give if you are empty.
White and Red Chestnut Flower Essences: Use White and Red Chestnut flower essences if you are feel caught in unproductive cycles of worry and anxiety (the spinning hamster wheel of worry) and have a hard time thinking clearly because of it. White Chestnut is wonderful for calming and centering your thoughts when your are worrying about everything including yourself and the world. Red Chestnut helps when you can't stop worrying about others.
Get Acupuncture!: Acupuncture is a wonderful way to support your Earth element, help keep your digestion healthy, calm worry and help with clear thinking. I am taking new patients at Watershed Wellness, and would be very happy to meet you.
Thanks for reading! May you love and feel nurtured, may you eat delicious meals, and may you enjoy a calm, clear mind. Enjoy late summer, the season of the Earth element!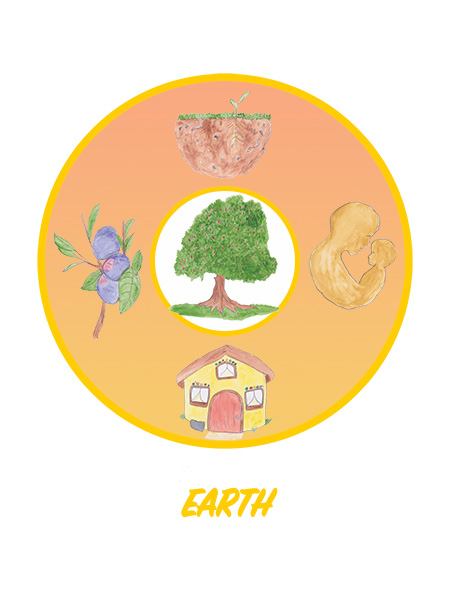 "Am I ever going to feel better?"

If you've struggled with a long-term illness, you may have asked yourself this question.

Maybe you've suffered with chronic pain, or a challenging digestive disorder, or a recurrent skin problem or some other ailment for so long, you've forgotten what it feels like to be well. To be 'normal.' Maybe somebody has told you your condition is permanent. Perhaps you've been given a diagnosis and told it will be with you for life. Maybe you've even stopped asking yourself the question if you can be well again.

There is a lot I could say about Chinese Medicine's perspective on chronic illness. I could tell stories of miraculous cures I've heard from my teachers and mentors, or discuss my own successes as an acupuncturist and herbalist in treating complex diseases.

I could even talk about my own experiences as a patient, suffering from disorders that were never supposed to get better, but which did with regular treatment. But I'm not going to do any of that here.
Instead, I would like to let the tradition of this medicine speak for itself.

I am going to quote a passage from one of the world's oldest medical texts1, a work that has guided the practice of Chinese Medicine for over two thousand years.
Here is what it says on the subject of chronic illness:

"Now, when any of the five major organ systems has an illness, it's as if one was pierced by a thorn, or soiled by dirt, as if there were a knot, or something closed. A thorn may have pierced one for long, and yet it can be pulled out. A stain may have existed for long, ad yet it can be cleansed. A knot may have been tied for long, and yet it can be untied. A closure may have lasted for long, and yet it can be opened. If someone says an illness with a long duration cannot be removed, then that is an erroneous statement.


"Now, those who are experts in the use of acupuncture needles, when they remove an illness, that is as if they pulled out a thorn, as if they cleansed a stain, as if they untied a knot, as if they opened a closure. The illness may have lasted for long, and still it can be brought to an end. Those who state that it cannot be cured, they simply have not acquired the necessary skill." 2

If you're feeling hopeless about your health problems, I want you to take a minute and read those paragraphs again. Really let them sink in.

If you are suffering from a chronic illness, I want you to save that passage, and take it out and read it whenever you feel like things will never get better. Health is a journey, and sometimes, it is a long and winding one. The terrain can be rough. It may seem you are moving backwards. There may be moments when you feel lost. But progress is always possible.

As a practitioner of Chinese Medicine, I am here to walk that journey with you, every step of the way. I am completely committed to restoring your well-being, and I invite you to commit to the possibility of your own recovery yourself.
---
1 This text is called the Ling Shu (靈樞). It's the second half of a medical treatise called the Huang Di Nei Jing (黃帝內經 ), or the Yellow Emperor's Classic of Internal Medicine.

2 This is a paraphrased version of Paul Unschuld's translation of the Ling Shu. The original text in Classical Chinese is:
今夫五藏之有疾也,譬猶刺也,猶污也,猶結也,猶閉也。刺雖久猶可拔也,污雖久猶可雪也,結雖久猶可解也,閉雖久猶可決也。或言久疾之不可取者,非其說也. 夫善用鍼者,取其疾也,猶拔刺也,猶雪污也,猶解結也,猶決閉也。疾雖久,猶可畢也。言不可治者,未得其術也。

Acupuncture treatment is one of the foundations of the clinical work we do at Watershed Wellness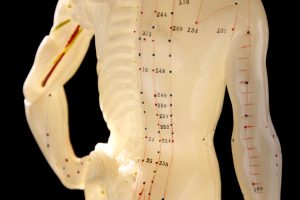 This form of medicine treats a huge variety of conditions, is safe and effective, and also is great combined with massage and yoga. This makes it a natural choice to be one of our primary modalities. I am excited to share this medicine with you, including the special way we approach acupuncture treatment at Watershed Wellness.
Our acupuncture department is united by a set of principles that make our treatments safe, enjoyable and most importantly, profoundly effective for an astonishing variety of conditions
At Watershed Wellness, we're not just an assembly of unrelated healthcare practitioners. We work hard to function as an interconnected whole as much as we can – particularly when it comes to the energy and intention we bring to the work we do. While each practitioner brings important and unique attributes to the table, where we are most united is in the vision and values behind how we practice.
Over the next months, we will discuss more about this vision and these values and how they improve your experience as a Watershed client
I think this will help you get a good feeling of what you can expect when you come in for an appointment – this one is a special bonus because it allows me to discuss one of my favorite Chinese medicine topics, the five phase elements. That's right – we're going to dive into a little bit of Chinese medicine theory – the intricate and fascinating body of information that guides every acupuncture treatment I do.
The five phase elements (also just called the five elements) are one of the more recognizable theories within Chinese medical science.
The ancient scholars who developed Chinese medicine initially had a habit of categorizing many things according to number. There are five phase elements, six conformations, twelve organ systems, and so on. This makes things easier to learn and understand and, according to the scholars of these theories, help our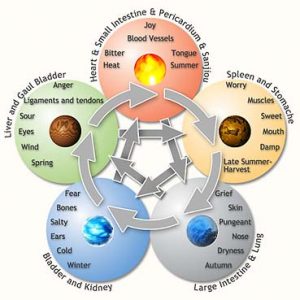 work as human beings to resonate with what they understood to be the fundamental laws of the universe.
The five phase elements we use so frequently in Chinese medicine are 水 water, 木wood, 土 earth, 火 fire and 金 metal (other traditions typically would add air or void instead of metal). These are connected through a generation or creation cycle (in the order written above, with metal feeding into the water) as well as cycles of control or regulation. Nearly anything can be categorized according to the five phase elements and their interrelationships, from acupuncture points to grains to stars to organ systems.
Side note : I'm going to be doing a lot more education on the basics of Chinese medicine and how this information can help you to get and maintain vibrant health – if you want to get all the latest information please do sign up for our newsletter if you haven't already.
I've articulated five basic principles that lie at the heart of Watershed Wellness acupuncture as resonating with each of the five phase elements
I think doing it this way makes it easier to understand. But, even if you don't fully grasp how the five phase elements fit into this thing, I believe you'll recognize the importance of the principles we use to guide our acupuncture practice.
Water – Deep knowledge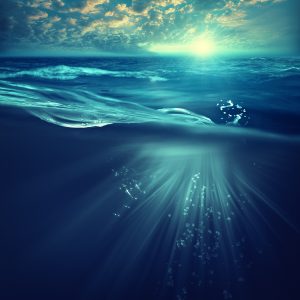 Water is about the depths. It is about the storage of all that is valuable, keeping it still with winter's cold. It is about connection to ancestors and others that have come before. When it comes to Watershed acupuncture treatment, water reminds us of our commitment to constantly refresh and expand our knowledge of the world and the human body so that we practitioners can be of maximum service to our patients.
The education that American acupuncturists receive is extensive. At NUNM, where I went to school there is a strong emphasis on scholarship, independent research and adherence to the ancient, basic principles of the medicine. We are taught, early on, that lifetime study is part of our commitment as practitioners. I take this very seriously and regularly engage in all kinds of continuing education, both formally and on my own.
I utilize this knowledge every day in work with my patients, and I believe it makes the work we will do together much more effective.
Wood – Responsiveness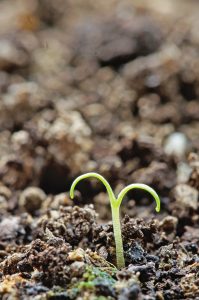 Wood is the springtime element. It is all change and youth and movement, like new blackberry canes emerging from disturbed soil, or like a 8 week old puppy's constant exploration, mouthing and noise making. Wood gives us the ability to start new things, but also to respond appropriately when a situation is in progress.
Above all, at Watershed, we want to be responsive to your needs – and wood reminds us to do this. Your acupuncture treatment will be 100% created just for you – we don't use the same treatment for everybody, and we don't impose our will on you as the patient when something about the treatment is clearly not working.
Every time you come into the treatment room, I will reevaluate your situation, discuss your experience during the last treatment, and do careful diagnostic work to ensure that your treatment is exactly what you need in that moment.
Fire – Connection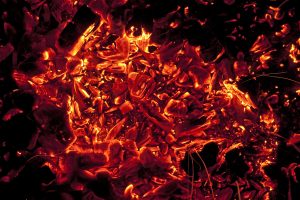 Fire, the phase element of the Heart, is the ruler of intimacy, of connection between people, and of building community. Fire is warmth, brightness, life giving. It's also associated with the summer solstice – that high time of joy, experiencing and flourishing.
Watershed acupuncturists pay special attention to the fire element when we engage in our work. We believe that the swiftest and most long lasting healing comes when patient and practitioner work together to address whatever needs to be addressed.
We connect with you, get to know you as a person, and hope to become trusted advisors. We make sure that you understand the treatment, and are OK with what's to come and respect your boundaries at every step. That connection and Heart is part of what makes treatment at Watershed special.
Earth – Comfort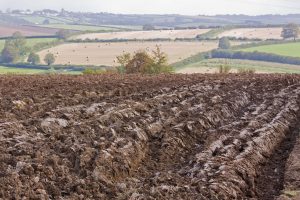 Earth is about nurturance, solidity, safety and comfort. Earth is at the center of our digestion, and is injured whenever we have to worry about ourselves or other people. When we pay attention to Earth in our acupuncture treatment at Watershed Wellness, we are putting your comfort at the forefront of what we do. You can see this in our waiting room, in the softness and warmth of our treatment tables, and more. This comfort allows you to feel more relaxed and safe, which in turn seems to make treatment more effective.
A note about comfort, here. Sometimes, you will have sensations during needling that can be uncomfortable. While I always seek to make sure we don't push you beyond a tolerable level, some discomfort is usually necessary in order to treat disease. The principle of Earth doesn't guide me to avoid that. It simply means that we will always be checking in, always making sure that you're still OK with what's happening, and doing everything in our power to make your total experience comfortable and relaxing.
Metal – Safety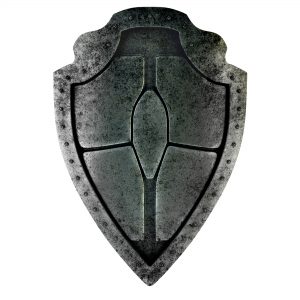 Metal, of course, has the most direct resonance with acupuncture given the material of acupuncture needles. Metal otherwise is about letting go, about autumn, about balance and justice. Metal calls us to be precise, to make clean breaks, to keep everything in its place – and as such becomes a primary arbiter of safety. At Watershed, we take acupuncture safety very seriously.
We abide by all state regulations and professional commitments, of course, but go above and beyond that to ensure that you never have to worry that acupuncture treatment will create problems that weren't there in the first place.
Another way that metal comes into our clinical work is in the simplicity and precision that lies at the heart of classical acupuncture treatment. While some traditions use large numbers of needles, the acupuncture we practice uses only as many needles as absolutely necessary to ensure a positive outcome. This minimalism means that we have to diagnose very carefully and be extremely precise with our creation of the point prescription. This care increases the safety of your treatment while also making it far more powerful.
We look forward to discussing these principles with you more in person – you can get on the schedule any time.