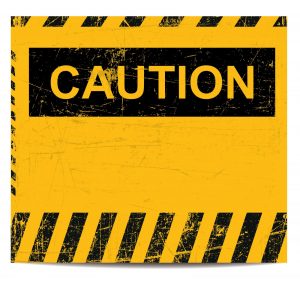 Occasionally a patient won't be able to come to an appointment for one reason or another, because life is complicated. However, there is one kind of cancellation that I find really strange: a patient cancels their appointment because they are sick.
Now, obviously, if someone is too sick to leave their house, then this is completely reasonable. But the prevalence of this phenomenon makes me think that I have neglected to educate my patients about how effective our medicine is at treating acute illness.
So here, dear reader, is the scoop on Chinese Medicine and common bugs.
Chinese Medicine, like all medicine, grew out of daily necessity. Over thousands of years, practitioners have learned to treat the maladies that their communities and families have suffered from. This certainly includes chronic and terminal conditions, like arthritis and cancer, but the most common afflictions that affect us are illness and injury.
While we think of illness in the modern industrialized world as mostly uncomfortable and annoying, epidemic illness was the leading cause of death in much of  the ancient world. The flu virus continues to kill thousands of people a year in the US alone, even with our modern medical systems in place. Imagine the destruction it would have wrought without these systems.
Ancient physicians, then, were spending most of their time treating and curing epidemic illnesses.
In fact the vast majority of the herbal texts that have been passed down to us through the ages concern the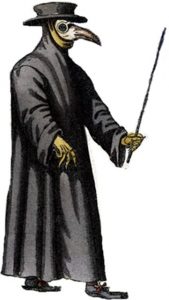 stages that exogenous (coming from outside the body) illness pass through in the human body, and how to treat every presentation at every stage. Treating an illness early is always best, but we can't control when a patient will come to see us, so we have intricate systems for treatment regardless of the timeline.
We also understand, based on these systems, that every person's presentation is different, and requires a different approach.
One person's cold may start in their chest as a hot and dry cough, while another's manifests as profuse clear runny nose and a mild fever. Treating these two presentations differently results in a faster recovery in each case. By carefully observing your specific symptoms, we can craft an acupuncture treatment and an herbal formula that will be tailored to your exact experiences and completely resolve all of them.
We also know that proper treatment of acute problems prevents chronic ones.
This is a key concept to understand. A lingering cough from a simple cold can become a long term problem as the lungs' ability to regulate themselves becomes more and more compromised. Such a process can predispose a person to chronic bouts of bronchitis, asthma attacks, or lung infections.
By completely treating the issue the first time, we never have to deal with any of those problems down the line. For those who already have a chronic health condition, this is doubly true. Autoimmune disease, chronic pain and depression all sap our body's immune systems and create increased openings for acute illness to become chronic.
With this in mind, my advice is to seek out care when you first feel sick.
That woozy feeling in your head, the tickle in your throat, and the snot you woke up with this morning are telling you that you are already mounting an immune response to something. This is our opening to set you up for the shortest and least painful illness possible, and maybe even a complete avoidance of further symptoms.
And don't worry about getting me sick; this is my job!
/?php // If comments are open or we have at least one comment, load up the comment template //if ( comments_open() || '0' != get_comments_number() ) : // comments_template(); //endif; //?>