We are looking for licensed massage therapists to join our growing team!
Our beautiful location has a stunning view of the Columbia river and the West Mooring Basin Marina. We offer classical Chinese medicine, massage therapy, & organic skincare. You'll be part of a fun multi-disciplinary team focused on excellence. We require a consistent level of professionalism, warmth, self awareness and a true desire to build lasting relationships both within our small staff and with our growing clientele.
Massage skill sets must include Swedish and Deep Tissue, with an ability to integrate the two into a relaxing, yet therapeutic massage. Our clients ask for more than simple relaxation massage – so your interest in anatomy, pathophysiology of the musculoskeletal system and your enthusiasm for genuine healthcare are major qualifying factors. While we understand the benefits of more energetic modalities such as Reiki, we've found that the clients of Watershed Wellness are looking for a more hands-on therapeutic approach to massage therapy. Because of this, we ask that these other modalities not be practiced as part of your work at Watershed Wellness. Details can be discussed during the interview process.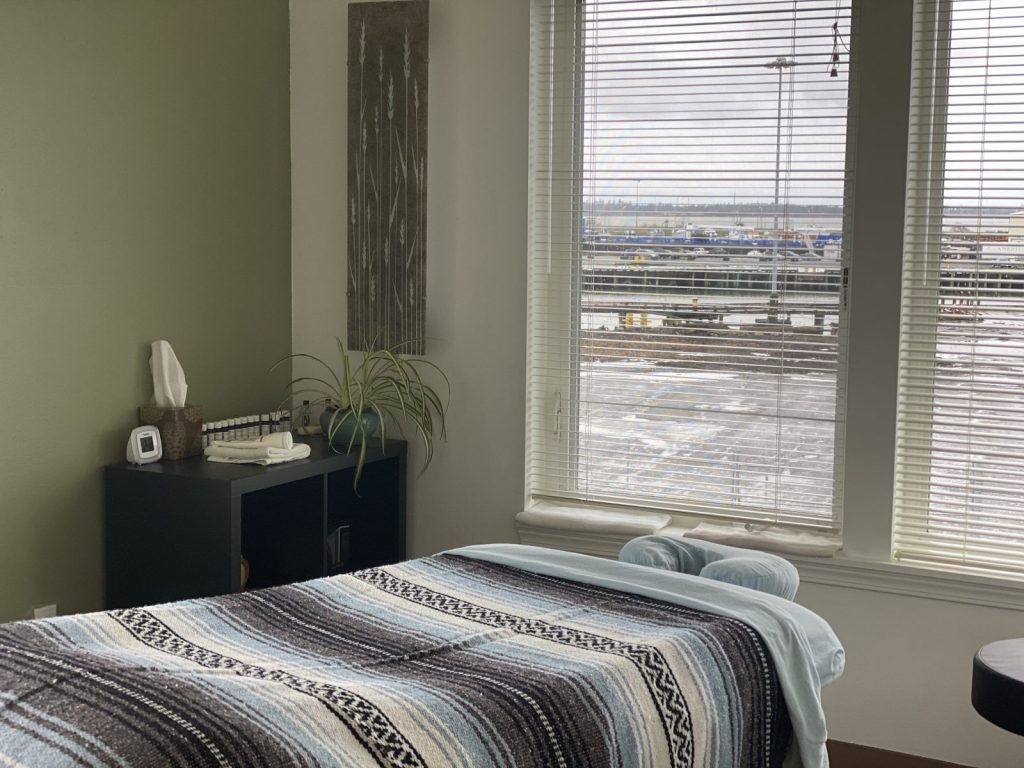 We are open to hiring anyone from a newly licensed massage therapist to someone who is more seasoned in the profession. For the newer massage therapist, we would like to take your education and skills and provide active instruction, mentorship and skill building to help you step into a successful and nurturing career as a massage therapist.
Because of this, it is essential that you are interested in learning and take feedback and hands-on instruction well. This is intended to be a career position with lots of opportunity for growth. We are also interested in talking to more experienced practitioners, and will consider higher rates of compensation for people who come with experience, established patient populations and their own insurance credentialing.
This is an employment position with a 90 day probationary period and a clear, competitive tiered compensation system. The longer you are with us, the more benefits and higher compensation you will receive. All LMTs are paid an hourly wage plus commission, with commissions increasing with ongoing development and experience. Compensation will be further discussed during the interview and offer process.
Requirements
This position requires:
Current Oregon massage license
COVID-19 vaccination or willingness to get the vaccine before hire
Willingness to adhere to our COVID-19 protocols, including masking
No licensure or insurability problems
Passion for massage and bodywork, strong desire to self-improvement and education
Interest in and ability to work with other healthcare providers in a busy environment
Interest in and ability to assess client needs and individualize treatment based on concerns
A strong, abiding interest in customer service as a critical part of the treatment "container"
Ability to use and adapt to new technologies used in running the clinic including Apple devices (iPad, iPhone, Mac) and online services (charting software, scheduling software)
Ability to troubleshoot and "think on your feet" both in the clinical context and otherwise
Comfort in working with diverse populations, especially LGBTQ identified and HAES
Willingness to contribute to marketing efforts including writing, being interviewed in audio/video formats and contributing to live events. Your particular involvement will be based on your interests, skills & availability.
Benefits
Full employment position (worker's compensation protection, unemployment insurance, tax withholding)
Healthcare benefits including medical, dental and vision
Malpractice coverage
Stable hours, reasonable time off policies, direct deposit and rock solid management
Front desk support and general clinic support to help you focus more on treatment
We provide all supplies, full maintenance of the facility, marketing, operations (including scheduling, all communications) and ongoing development of the space and business to help all to flourish
We take care of all billing, including your insurance credentialing and submission to insurance panels – you will never have to handle any aspect of the "business side" of running a clinic
Competitive compensation (hourly + commission + tips) in a tiered structure that allows for advancement and professional growth. Per massage wage averages to $40-$45 per massage + tips
Career position with excellent stability and inclusion of intensive regular mentorship & education
Increasing benefits with time including malpractice insurance coverage, help with licensure, continuing education reimbursement and health/wellness support
Training in working with diverse populations (LGBT, HAES, etc.)
The honor of working with one of the most talented and fun healthcare teams on the Oregon Coast
Being part of Watershed Wellness means being part of a vital home for health in our community. It is a job where you will make a difference. We have a very tight knit community and have a lot of fun together. Our environment is casual and compassionate, but remains professional. Eric and Amanda, the owners, believe that work should be in balance with the rest of life and strive to accommodate reasonable requests and needs of all employees.
Include a resume listing education and experience, with references. Include a cover letter that lets us know why you think you'd be a good fit for the position. Show the same level of care in your application for this job that you will with your clients!
If you are interested in a massage position at Watershed Wellness, please submit your resume and cover letter on our website and we will get back to you within 2 business days.