After 11 years of clinical practice, it is time to make some big changes!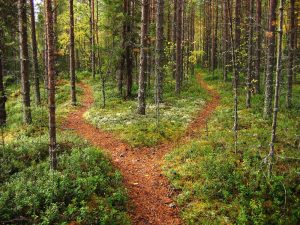 Starting in 2021, I have been gradually phasing out acupuncture treatment to focus my practice 100% on mastering classical Chinese herbalism.
On this page, I explain my decision, what it means, and how this affects your treatment.
This information applies to all of my existing patients. However, I will discuss individual situations with patients either during treatments or via a personalized email, as every situation is unique.
If you've not yet spoken to me about my practice changes, or haven't received an email about your situation – reach out.
Why make this change?
The three months that Watershed Wellness shut down during the pandemic really gave me time to reflect. The more I allowed myself to relax into that reflection, the more I realized that it was time to take a step forward in my professional evolution. I was feeling stale in terms of my progress in my lineage and clinical efficacy, and also noticed a loss in satisfaction from my work over the years.
In American training for Chinese medicine, we typically learn basic proficiency in both acupuncture and Chinese herbs. Acupuncture is by far the best known part of Chinese medicine, but I have always loved Chinese herbalism the most. It was my focus from my very first day in medical school. I took many hours of extra-curricular herbs classes, and right after graduation I was invited to teach Chinese herbs at my alma mater, and continued for 10 years. I've also taught about Chinese herbs online on my own websites.
My passion for Chinese herbalism, and my desire to spend more time studying it, is a major motivation for the changes in my practice.
However, an equally important and related reason for the change is my lifelong goal to achieve deep professional mastery. Mastery of any discipline requires an enormous investment of time, energy and often money. These things are in short supply for most of us!
For over 10 years, I've split these resources between my studies in acupuncture and my studies in Chinese herbalism. While I don't regret my professional path, I'd like to guide it into a future where I can focus as many of my resources as possible on learning Chinese herbs as well as I can. I will use the resources I had formerly been splitting between modalities to engage in advanced education and hands-on training that will improve my patients' clinical outcomes.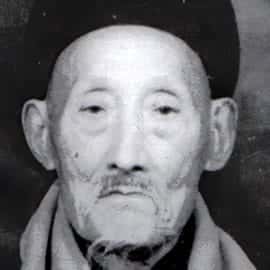 One factor that really helped push me to make this decision is the presence of great acupuncturists at Watershed Wellness.
Both Todd Garrity and Melinda Nickels have settled into the community and are helping patients with their acupuncture skills. Having a staff with diverse experience and interests allows us all to be a bit more focused on what we do, and enjoy, most. It's a positive feedback loop that benefits patients.
How will treatment without acupuncture work?
I am offering three levels of herbs-focused appointments.
60 minutes: For new patients, folks with very complex cases or extensive questions, and in situations where we need more hands-on time, I'll still be offering hour-long appointments.
30 minutes : The most common appointment length for returning patients. This is good for most patients and gives us enough time to talk, take the pulse, adjust the formula, and have space for deeper discussion or teaching an at-home technique to enhance your treatment.
15 minutes : Finally, I'm offering quick pulse check appointments for returning patients. This is for simple cases, or situations where very frequent check-ins are necessary. There's not much time to talk, and even less to demonstrate things, so this isn't always appropriate.
Because we do not have to manage the rather complex acupuncture treatment portion of an appointment, we have time for other things! As I settle into this new mode of practice, I will be creating structures and resources to offer new information and guidance to patients including:
More work with lifestyle including diet and movement
Qigong and other movement instruction
Home acupuncture, acupressure, moxibustion and massage instruction
Instruction and resources about every aspect of Chinese medicine, intended to help you both connect to and better benefit from treatment
These offerings aren't just a consolation prize to substitute for acupuncture treatment.
For many years, I have been realizing that the patients that benefit the most from herbal treatment are those who also do some combination of simple, cheap home treatment and active building a balanced lifestyle. So my having energy to engage in this way will help you to get better results from the herbs you take.
What if you still want or need acupuncture?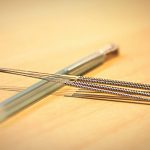 It's true – some folks just need acupuncture!!! Again, the existence of such great acupuncture options at Watershed means that you're in good hands. Transfer of patients within the clinic is effortless, and we all work together to make sure that everyone gets the very best care.
For a few patients with special circumstances, I will continue to do acupuncture for a while longer. However, I hope that everyone who wants acupuncture will eventually get that care from one of my talented colleagues.
Learn more!
Learn about what I can treat with Chinese herbs
Learn more about the basics of classical Chinese herbalism