What is it, really?
"Diet" is relatively self-explanatory. When I talk about diet in this context, I'm referring to how food can be a supporter of your treatment goals. This does sometimes mean considering whether you might be eating foods that you are sensitive or allergic to – but I personally try not to focus here exclusively. Chinese medicine theory can help us to find a variety of dietary changes that will support vitality and strength without requiring you to go on an extreme elimination diet.
"Lifestyle" is a broader term. When I talk about lifestyle here, I'm referring to all those life choices and circumstances that impact your health, but are not strictly related to diet. This may refer to how you get movement in your life – exercise, time outside in nature, and so on. This may refer to elements of your personal environment such as air and water quality, ergonomics and sensory stimulus.
In my particular case, when I talk about lifestyle I'm also talking about your organization and productivity – and your whole relationship with work. While I cannot make your painful job suddenly become wonderful, I do have a background in helping people reduce anxiety and stress by making simple changes in life and work to make things move more smoothly. That's all included in "lifestyle."
Why lifestyle matters
No matter how many treatments you get from your acupuncturist or your massage therapist, the truth is that most of the time you're out in the world getting good stuff done. That's wonderful – we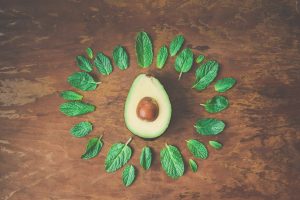 wouldn't want you to spend your life in treatment!
But, the world isn't always kind to our bodies and minds. Your desk at work, the busted spring in your truck seat, the quick fast food lunch because you forgot your packed one, the stressful conversation with your daughter or your boss – all of these are hard work for you – leaving little bits of damage behind.
The more you can bring your lifestyle in alignment with what you body and mind need to be healthy, the less damage is done between treatments, and eventually, the fewer treatments you need to feel your best. Make sense?
I typically make dietary recommendations over the course of acupuncture treatment relationships as it arises naturally. However, if you want a more intensive look at lifestyle factors such as diet, exercise, meditation and organization/productivity, please do choose the add-on option for that work.
I hope to share more of how I work with dietary and lifestyle change in future blog articles.
Eric's philosophy about lifestyle change
To make lifestyle changes that last, I believe you need three basic things to be true:
First – you need someone to be a filter of information and a guide for you in researching your options and making smart decisions. This person can answer questions you have about things you find in the media, point you towards good information sources for research, provide you with information directly, and sometimes provide access to healthy products and services.
This healthcare practitioner should be a GUIDE, not a judge and jury. This isn't about judgment, or shame, or imposing one way of doing things on your life. This is about working with you to find a step-by-step solution that will guide you to effortless lifetime lifestyle change. Doing things this way takes more time, and sometimes can be frustrating – but once you establish habits this way, they will last for as long as you want them to last.
Second – you need tools and strategies to help you keep on track and to assure that you don't get lost amid all the changes. When making changes, especially more subtle ones, it can be hard to see your progress. It's very common for patients to be unaware of how much better they feel during treatment, because as you go through, you simply move your consciousness from one problem to another as the old ones are resolved.
A good practitioner, with good systems, will help you to track your progress in as objective a fashion as is possible within the context of Chinese medicine.
Third – you need access to the kinds of resources necessary to implement the lifestyle changes. Resources include abundant nature, places to move your body, supportive communities and access to educational information. You will also want to know what stores (offline and online) that carry the kinds of foods, medicines, support items and medical devices you might need to get to fullest health.
These are the three things I try to bring to bear when we work on issues of diet and lifestyle.
/?php // If comments are open or we have at least one comment, load up the comment template //if ( comments_open() || '0' != get_comments_number() ) : // comments_template(); //endif; //?>