These days, a gift of relaxation and wellness is one of the best things you can give a friend, loved one or colleague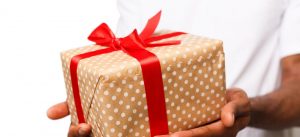 We offer digital gift cards using a convenient and secure online service. The system also allows recipients to monitor their gift card balances online. Gift cards can be made for any amount, and be applied to any service or product we provide.
Use the form below to enter the amount you'd like to send to your recipient
You'll get to enter in a recipient email address and name, a customized message, and decide whether you want it delivered to the recipient immediately, or some day in the future. You can even prepay a tip for your recipient's massage or facial appointment, if desired.
The process is quite clear – but if you run into issues please don't hesitate to call us at 503-974-0914.
By way of guidance in choosing an appropriate gift card amount:
Cash rate 60 minute massage : $95
Cash rate first acupuncture appointment : $125
Cash rate returning acupuncture appointment : $100
Cash rate 60 minute deluxe facial : $95
Herbal formula average : $25/week
Note : There is a $4 service fee for all gift cards to cover the cost of the service we use. This is included in your transaction cost and is clearly broken out in the checkout process.
Thank you!