If you are new to acupuncture and the other modalities of Classical Chinese medicine, you will probably have a lot of questions come up as you proceed through treatment. I encourage you always to ask these questions of your practitioners, but as a supplemental resource I'd like to offer these thoughts taken from my observations through clinical experience.
In this article, first I'll explain four ways you can participate in increasing the efficacy of your treatment through simple actions you can take at home after an appointment. I'll follow this up with a short exploration of four things you may notice after treatment, and what they mean. I hope by the end of the article, you feel empowered to understand and benefit from your Classical Chinese medicine treatment.
---
DO : Rest & respond to your body's signals
Above all, especially early in treatment, you should rest as much as possible after you get acupuncture. This isn't because acupuncture "makes you tired" but because acupuncture relies on your body's innate capacity to heal in order to do its work. In short, acupuncture isn't doing anything TO your body, it is working in concert with your body to help it remember how to return to a state of balance. And the more you can rest, the more likely your body is to have the energy to respond positively.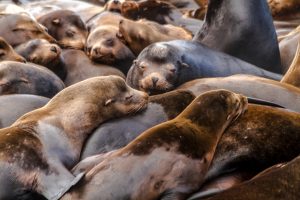 Particularly in the United States, we do not rest as we should. Some of this is by necessity due to economic and social circumstances. Some of it is by choice due to a relentless urge to produce more, to accumulate more, to provide more powerfully for those we love and care for. Regardless, we should do our best to ensure that we are getting the rest we so deeply need. Acupuncture treatment can be a helpful "excuse" to rest more deeply more often.
DO : Follow aftercare instructions
Your practitioner may provide you with aftercare instructions specific to your treatment plan. You may be sent home with press tacks or moxa kits to use on body areas or even acupuncture points your practitioner teaches you. You may get qigong, stretching or other movement instruction. Your practitioner may ask you to do a diet diary, or catalog your supplements, or record your activities for a period of time to look for patterns.
Whatever it is, do your utmost to engage in those activities that have been prescribed to you. Acupuncture and Chinese herbs can be very potent medicines. However, you are only in the treatment room for a very limited period of time – you are out in the world all the rest of the time. If you can bring principles of treatment from the treatment room and into your regular life, you will be expanding on and enhancing the investment you've made in your health.
So engage with your whole heart!
DO : Record and share your experiences
I've mentioned already the changes that can happen after treatment. The truth is that many of these changes can be subtle. And we're all dealing with so much all the time, it can be difficult to "hear" these small shifts as they happen. If you're not careful, you might miss the transformation taking place in your mind and body simply because you are too busy to notice it! This might lead you to abandoning treatment before it's had a chance to help you unlock deep wellness.
One way to avoid this is to keep a treatment journal of some kind.
This can be as simple as a small pocket notebook and pencil, or as robust as an electronic database intended for collection of data. You want to start with one or more factors to track that are important to you – such as pain levels, sleep hours or quality, the number of times you have to use an OTC medication for a symptom, the amount of extra steps you're able to take on your walk, or even specifics about your bowel movements, urination pattern or sexual activity. It's entirely up to you and should be based on the kinds of things you are wanting to see change over time.
It's good to both write a narrative description of your experience as well as giving some kind of objective number, generally from 1-10, with defined ranges. Then, develop a routine for when you write in your journal. I suggest you write the night before treatment, the morning after treatment, and 3 days after treatment. But you can record as often and whenever you like.
Over time, this regular recording of defined information will help you to have a bit more of an objective way of understanding how treatment is progressing. While it can still be problematic due to an overly pessimistic or optimistic point of view, it is a powerful tool in longer term treatment plans.
DO : Contact your practitioner with questions
Above all, stay in contact with your practitioner, particularly early in treatment when things are changing more rapidly. If you're having a tough experience after treatment, your practitioner may have tips to help mitigate it. We also like to hear your excitement and celebration when things go well! And I know I always appreciate when a patient writes in to let me know something about their experience that they might otherwise forget to tell me at the next appointment.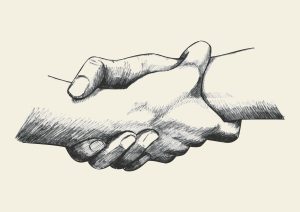 While most practitioners are quite busy, and may not be able to get back right away, rest assured that they are paying attention to your communications. Some practitioners may choose to put these notes in your chart and discuss at your appointment, so always be sure to differentiate URGENT communications for your provider in some way.
If you are worried your emails aren't getting through, feel free to reach out to the front desk at 503-974-0914 or info@nullwatershedwellnessastoria.com and they will help you connect with your practitioner to find out. Above all – reach out – we are here for you!
---
Now that you have some idea of what you can do at home to benefit most from your acupuncture treatment, I want to give you some idea of the kinds of experiences you might have after treatment and how to think about those experiences.
---
POSSIBLE EXPERIENCE : Changes in energy
The night after your first few acupuncture treatments you will likely fall asleep a little faster and stay asleep a little more deeply. You may feel tired or at least relaxed for up to 24 hours afterwards, and if the treatment was particularly strong, even a little spacey. In general, people experience less of this as treatment progresses. I encourage you to listen to your body, if possible, if it is asking for rest. This isn't a "bad thing" even though it may be inconvenient. Rest is absolutely critical to normal function and most of us do not get the rest we need, either when we're sleeping, or when we're trying to relax.
If the energy drain is extreme, or interferes with your responsibilities, get in touch with your practitioner.
POSSIBLE EXPERIENCE : Emotional movement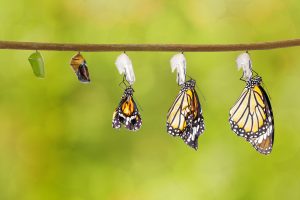 Particularly if you are being seen for stress, anxiety, insomnia, trauma recovery or any other mental-emotional concern, it is likely that you will experience some changes in your emotional balance as a result of treatment. Ultimately there will be increased balance, but there can be a period of time where you feel an increased urge to cry, feel less social than normal, or even irritable. As with energy & rest, it's best not to view this as a problem, but as the body dealing with things that need to be dealt with. A response from this frame of reference will usually be more helpful to your well being.
As with energy, if this is extreme or becomes bothersome in your daily life, get in touch with your practitioner. We recommend that if you are seeking support for a significant mental-emotional condition that you seek concurrent help from a qualified therapist or other mental health professional. This will ensure that the movement happening as a result of acupuncture does not result in any exacerbations of challenging underlying conditions.
POSSIBLE EXPERIENCE : Moving and changing pain
The majority of our patients come to see us initially to deal with some type of physical pain. How you respond to treatment can vary, and not always in ways that are entirely predictable. Sometimes, pain can change or disappear during the course of a single session, or soon after. Sometimes, there isn't a discernible effect on pain for many sessions.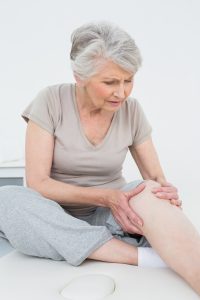 In rare instances, there can be temporary aggravations of pain after treatment. This will usually show up as a focused pain on the same side, but in a different location, as the pain you came in to treat. For instance, if you came in to treat right hip pain, you may experience some focused pain in the right knee after treatment. If this is the case, some self massage above, below and on that site of pain can be helpful.
If the pain is quite bothersome or impacts your daily activities, reach out to your practitioner!
POSSIBLE EXPERIENCE : Nothing in particular
For some people, and for all people at certain times, there isn't much of an experience at all after treatment. Your treatable symptoms may remain more or less the same, you don't experience any big pain or energy changes – you may forget that you had treatment at all! Does this mean that treatment hasn't worked? No!
There are many reasons you may not be feeling much after your treatment. First, the treatment style or plan of your practitioner may call for gentle adjustments over time – which would only be experienced over time due to the gradualness of the changes. Second, some people's nervous systems don't deliver predictable or even perceivable feedback in response to treatment. Despite this, people still find that their symptoms change over time – they just cannot often directly feel that it is connected with treatment.
Finally, if you are very weak, tired or deficient, your body may not be able to send the kinds of feedback to you that it might otherwise. Again, this doesn't mean you're not benefitting from treatment, it just may only become apparent after many treatments over time. In cases like these, moxibustion treatment in addition to needles can be helpful.
There are of course many more experiences you may have during and after treatment. We are each unique, each treatment is unique, so it's no surprise that the felt effects may vary from person to person, from treatment to treatment. However, the points I've touched on in this article represent the majority of post-treatment questions and concerns that have come up for my patients. I hope you've found it helpful!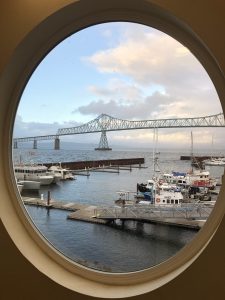 The rumors are true! We are adding a location to better serve the North Coast and Southwest Washington.
Within six months of our opening in January 2017, it was apparent that we were going to quickly outgrow the space on 14th & Commercial. The demand for services has been so high that many are dismayed to learn that our first available appointments can be months away. This is largely due to space considerations – with only two rooms we can only do so much. We've done our best juggling shifts to maximize the number of people we can accommodate, but the time has come to take a big step forward.
We are expanding in Astoria by keeping our location and adding a new one just down the Riverwalk!
Starting Monday, December 2, 2019, all acupuncture and massage therapy appointments with Watershed Wellness practitioners will be taking place at our new Pier 1 location.

Esthetics (facials) and yoga will be remaining at the Downtown location.
The address is : 10 Pier One, Suite 308, Astoria, OR 97103 (map link).
Some mapping systems do not render the address correctly. For a time, the location will show as the "Port of Astoria administrative offices" until that all gets switched over with Google.
Map & Further Location Instructions
The building, which until very recently hosted the Port of Astoria administrative offices, is three stories, red and blue, just to the West of the Megler bridge and the marina in the West Mooring Basin. The road leading to Pier 1 is Portway Street, which turns off 101 at the light next to the Portway Tavern. There are several counselors in the building, as well as forest product companies and several Port / marine traffic related businesses you may have visited in the past.
As you go down Portway street, you will cross the Riverwalk and trolley tracks (be careful!) and pass the Astoria Riverwalk Inn on the right. You will feel like you are driving into an industrial region. Depending on time of year and economic conditions, you may see stacks of logs, cruise ships, fishing boats and trucks. But, continue down Portway St and you will come to the entrance of the parking lot and see the red and blue building. You made it.
Park in the parking lot, paying attention to any signage or striping. There are multiple wheelchair accessible spaces and a spacious elevator at the Pier 1 space, so everyone should be able to access the space with no problem. Please contact us if you have any special needs that you want to be sure we can accommodate.
Contact information and scheduling
Our phone number, email addresses and website address are all staying the same. You can find this information, an online contact form and more information about both of our locations on the locations page.
All the same touches and all the same customer service support will be available to you at the new location. We are working very hard to make sure that all you experience are improvements and ongoing healing as we make this transition.
Our scheduling system will remain the same and if you have appointments scheduled for acupuncture or massage, they will be switched over to reflect the Pier 1 Location. You may receive rescheduling emails about this change. If you have any questions, do not hesitate to reach out to verify your appointments from your calendar.
More about what's great about the new Pier 1 location
We will be releasing more articles with information about what's to come for both the Downtown and the Pier 1 locations on the blog. To stay updated, be sure you're either a subscriber to the newsletter or that you follow us on Facebook or Instagram. 
For now, a little rundown of five things we're most excited about with the expansion…
Increased space means existing practitioners can potentially take on more patients – meaning shorter wait time for appointments. Yes, expanding staff will be coming, and we have plenty of room to grow.
Increased space also means the ability to provide a post-treatment relaxation area, expanded medicinary services and eventually classes and events in the space.
The clinic location is quieter being far from the main roads. There are new sounds to experience, like battling seagulls and boat traffic. But overall, a more peaceful treatment experience.
The views are fantastic, and we have new businesses and neighbors to connect with.
Much better parking experience, while still maintaining the connection to the convenient and iconic Riverwalk!